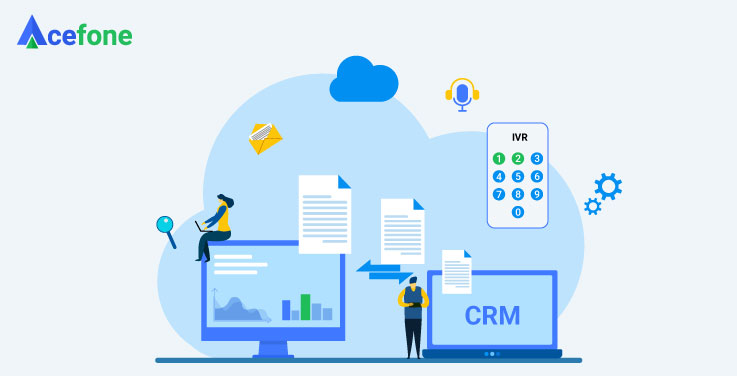 Everyone knows about Prime Day, and how the company builds it up and even how much the customers anticipate it. Large businesses like Amazon have big budgets and marketing spend to be able to spread their offers and messages worldwide, but can small businesses create the same hype?
Yes. With cloud communications, businesses of any size can create that Prime Day hype, without the price tag associated with it. By using the features of your cloud communication system, and giving customers recommendations on exactly what they want and need, you can create plenty of excitement around your brand.
This article lists a few of the features you can use to launch your very own prime day right from your hosted phone system. 
Spread the word with SMS blasts
Through your hosted phone system, you can send mass messages to your customers. SMS messages cut through the noise of emails, and go straight to your customers' devices. Most people always have a phone in their hand, so it's a great way to get your message seen.
SMS messages can include links too, so you can send customers directly to your website with ease. You can also follow up with reminders so customers don't miss out on your deals.
With these short, sharp messages you can ensure that your customers are kept informed and that you aren't bombarding them with messaging. 
Your message remains clear, and your call to action is saved right there on their phones so they can come back and access your deals when your discount day launches. 
SMS messages can be sent with ease through your hosted phone system, so you don't need to invest in further software to send these messages. 
You can send SMS blasts from anywhere, anytime and from any compatible device connected to your phone system—so it's really easy to reach your customers whenever you need to.
Keep customers updated via your IVR system
IVR systems, or Interactive Voice Response systems, can be built into your cloud communication solutions. IVRs can be used to broadcast messages to callers in real time, or play a series of pre-recorded messages.
By broadcasting your message to a queue of callers, you can promote your Prime Day style offers to many people at once. This way you are saving valuable time in calling each customer individually, and you are targeting interested customers only—you know this because they are calling you! 
Similarly, you can use pre-recorded messages to ensure that your message is heard throughout the day. This means that you will reach different audiences with your message rather than just one specific group of callers.
IVR systems are a fantastic way of keeping in touch with customers and promoting your products and services while they wait. 
You could also add an option on the self-service menu for customers who would like to find out more about your special offers, these customers can then listen to pre-recorded messages about your prime day or be put through to an adviser who can tell them more!
Use auto diallers to contact as many customers as possible
Auto dialers are a great way to contact the maximum number of customers possible at any given time frame. There are a few different types of auto dialler, but each can be used for the same goal.
Auto dialers will dial a given list of phone numbers automatically, and as soon as a number connects the call is put through to one of your customer service representatives. The customer service representative can then discuss with the customer about your prime day offer and register their interest for a follow-up call or SMS message when the offer is live.
When you have a large database of customers, auto diallers can take away the need for customer service staff to continually be wasting time searching for and dialling numbers manually. This time can be much better spent speaking to customers and engaging them so that they are much more likely to purchase from you during your offer event.
By actively calling customers in this way, the customer feels that they are getting a really personalised service too. Customers who receive a personalised service are much more likely to make a purchase, as they feel valued. 
You've also shown them you want to keep their business by offering a discount too!
Offer personalised suggestions
Your cloud communication system offers you the chance to completely personalise your customer experience. By using the online portal, you can save detailed notes on each customer account and view records pulled from your CRM.
With these notes and customer records, you can create a personalised experience for your customers. Your hosted phone system can store all of your customer records in one place,  these records can then be used to recommend products to your customer based on their previous purchases.
These records can be accessed from anywhere in the world on any device with an internet connection. Once an agent has contacted a customer, they can then use the information to start making recommendations or towards your prime day offers. 
Information is shared seamlessly between your CRM system and your hosted phone system so there is no need to input information twice. This also means that you can use customers' previous purchases or anything else saved in your CRM system when you're contacting each customer and you can really make your interaction more personalised.
Save the personalised interaction such as this are much more likely to make a purchase especially when there are offers available to them.
Deal with the influx of enquiries with remote workers
If when starting your prime day you have an influx of enquiries then you can deal with this with remote workers.  Remote workers can be added to your hosted phone system with ease and you can add and remove lines as and when you need them.
Remote workers can work from anywhere in the world that has an internet connection and can connect easily to your hosted phone system. These workers can make and receive calls as if they were in the office with you and are a valuable asset in busy times.
Remote workers can help the existing staff deal with a high volume of calls. There is nothing worse than having an offer day and not having the customer service staff to deal with the influx of enquiries you are sure to get. 
To ensure customer satisfaction you should make sure that you have enough staff to take calls and keep waiting times as low as possible. Remote workers can also be trained easily with access to call recordings within their devices from your hosted phone system.
Launch your prime day with the help of cloud communications
This article has shown exactly how cloud communication tools can help you launch your business' very own prime day. Cloud solutions are built to make it easy for you to communicate with customers in a clear and effective way, and so they are perfect for launching Prime Day offers and ensuring customer satisfaction at all times.
To find out more about cloud communications and launching your offers with these fantastic features, call us today on 0800-084-3663 or drop an email at [email protected]!.

Acefone provides a broad range of cloud communication services to businesses of all sizes, which includes Hosted Phone Systems, Free Phone Numbers, and Cloud Contact Center Solutions. Being the UK's leading provider of VoIP service provider, we always strive to provide excellent customer service and high-quality custom solutions to our customers.
https://www.acefone.com/blog/wp-content/uploads/2021/09/how-to-create-prime-day-hype-with-cloud-communications.jpg
376
737
Acefone Editor
https://www.acefone.com/blog/images_acefone/logo.png
Acefone Editor
2021-09-24 12:09:20
2023-02-22 09:47:47
How your Business can Launch their 'Prime Day' with Cloud Communications