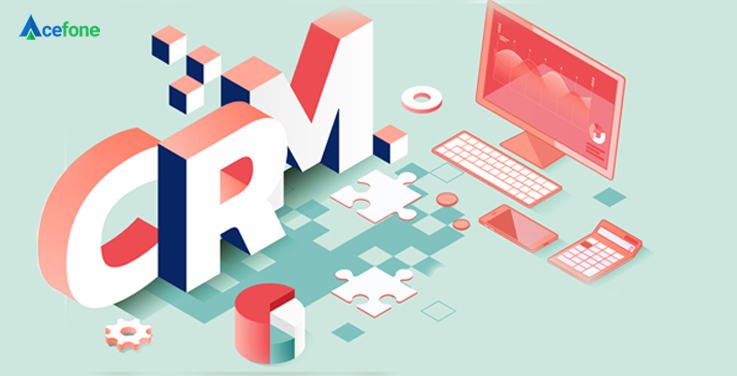 A hosted phone system can integrate seamlessly with your CRM system, providing your agents with an extra tool to help your customers and giving your customers a much better experience.
We've put together the top five benefits of integrating your phone system with your business' CRM system so you can make the most of everything your hosted phone system has to offer.
Track Customer Journey
When your phone system is connected to your CRM, you can track a customer's journey from the very first point of contact through to purchase- and post-sales.
With this information, you can see which parts of your customer's journey needs improvement and might be enhanced further. Studying the journeys of your existing customers will help you to become more effective and can help you develop a better customer service strategy to continue to impress your customers, both existing and new.
Keep All Your Data In One Place
A hosted phone system allows you to store any customer data safely in an easy to use online portal.
Having all your customer data in one place allows whichever agent is dealing with the customer to have more of a chance of resolving their query first time – with all the information they need to hand, there's no need for the customer to repeat the same information to each agent they speak to, they can simply be transferred to the department best equipped to help.
Customers will be impressed with the professionalism of the service, and their information can be used so your agents can provide a more personalised service, leaving customers with a much better impression.
Monitor Agent's Performance
Hosted phone systems allow you to monitor the performance of each agent. You can make sure each agent is performing as they should be by giving you access to call times, the number of calls taken, time on hold, and much more.
With this feature, you can see exactly which agents are performing well and which of your agents needs extra training or support. This can be accessed directly from your hosted phone systems online portal and can be stored within your systems, so you have an accurate performance record when you come to do reviews.
Keep Call Recordings On Your System
Sometimes, there can be disputes between your company and your customers. While no one wants to lose customers, unfortunately, sometimes things just won't work out, and your business should be prepared.
With a hosted phone system, you can save call recordings on your customer's accounts, so if ever there was a question over something between your agent and customer, you can easily access the call recording to come to a swift resolution.
With this feature, all call recordings can be stored securely in your system, ready to call upon if you need it. This is a great feature for the protection of both your customers and your employees.
Access Data On Any Device
A hosted phone system allows you to access data on any device, meaning your staff can work from anywhere they want through any device they want – all with no hassle or downtime for customers.
This also means, when integrated with your CRM systems, you or your staff can access all important data anywhere they are, eliminating the need for them to be in a physical office. Customers expect your business to be easily contactable and for your staff to be able to answer their questions quickly – something which this integration can make possible.
Integration between your hosted phone system and your CRM helps customers and agents find the answers they need much more efficiently – elevating your customer service and encouraging customer loyalty.
If you'd like to know more about connecting your phone system with your CRM, call our team of experts on 0800-084-3663.

Acefone provides a broad range of cloud communication services to businesses of all sizes, which includes Hosted Phone Systems, Free Phone Numbers, and Cloud Contact Center Solutions. Being the UK's leading provider of VoIP service provider, we always strive to provide excellent customer service and high-quality custom solutions to our customers.
https://www.acefone.com/blog/wp-content/uploads/2020/01/benefits-of-integrating-crm-with-hosted-phone-system.jpg
376
737
Acefone Editor
https://www.acefone.com/blog/images_acefone/logo.png
Acefone Editor
2020-01-02 14:42:19
2021-07-28 15:33:32
Top 5 Benefits Of Integrating Your CRM With Your Hosted Phone System