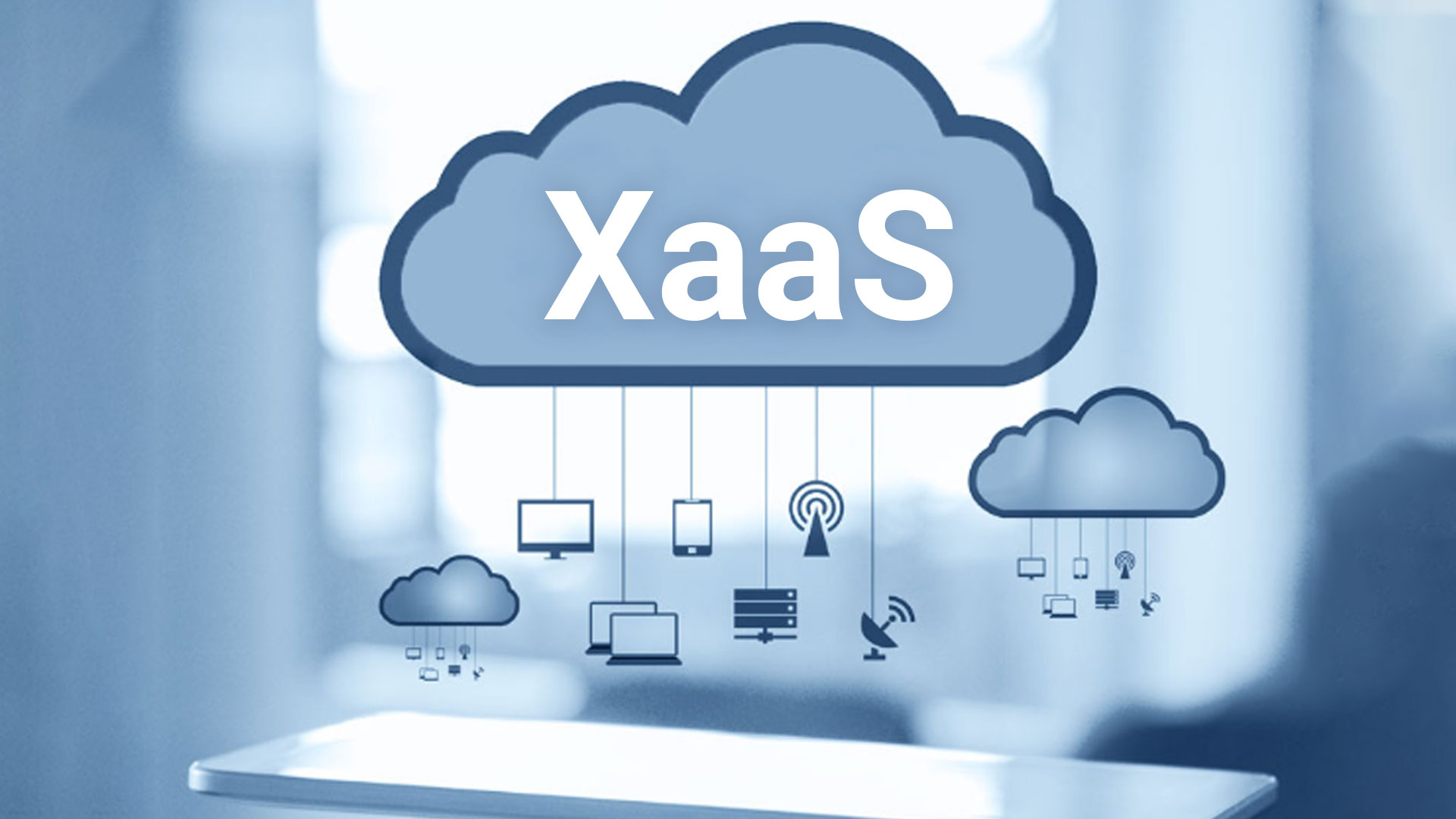 Centralised access to business-critical information isn't a luxury in your organisational ecosystem anymore—but a prerequisite.  
With COVID-19 coming back in waves, businesses have had to continue working in a remote environment. While the remote work model is pandemic-proof, it may not be efficient if implemented with on-premise infrastructure. 
Let us explain why.
Your in-house team may not be able to overcome sudden and complex technical malfunctions. Furthermore, the upfront cost that goes into installing an on-premise infrastructure set-up can burn a hole in your pocket. 
So, how do you tackle this situation?
Businesses have been adopting cloud computing for their infrastructure-related requirements for a while now. When it comes to cloud-based solutions, you only pay for what you use and not a flat monthly fee. Most importantly, your cloud service provider takes complete charge of the infrastructure, which makes it cost-effective. 
One such cloud computing service that helps businesses perform better is XaaS. Let us delve deeper in what XaaS is and how it can benefit your business.
What is XaaS?
XaaS is a collective term that refers to Anything-as-a-Service. This service includes several other components that can be obtained over the Internet as and when needed, as opposed to being accessed on-premise. 
To begin with, XaaS is not limited to the technical processes of your business. It may support improving the efficiency of your business processes, customer engagement, and even employee supervision using improved methods. 
Moreover, XaaS encourages your business to break through silos and facilitates the free flow of information across your organisation. 
For example, consider you have a contact centre that has a cloud-based telephony system. The implementation of XaaS eliminates communication barriers and people across your organisation can easily access information. 
In a scenario wherein your contact centre representative requires information about the refund status of a caller, they may directly view the status on a central data repository, like the Customer Relationship Management (CRM) tool. Otherwise, the agent may have to reach out to the finance department and wait for their response, which can take time. 
Therefore, XaaS breaks silos and enables an uninterrupted flow of information, eliminating delays and risks caused by inter-departmental dependencies.
What is included in XaaS?
Several services constitute the XaaS compendium. A few of them are as follows:
1. SaaS
SaaS or Software-as-a-Service refers to applications that are offered to businesses over the cloud. 
In a typical contact centre ecosystem, cloud-based telephony systems play an important role. The most significant capability of these phones is their ability to function without telephone lines or wires. 
Cloud phone systems can be managed and maintained centrally by your cloud service provider. This saves you maintenance and upgrading costs over the long haul. Since these cloud phones operate over the Internet, they're accessible from anywhere. 
For example, if you maintain a remote workforce, your employees will not need special equipment to connect to these phone lines. They may use their smart devices and operate from the comfort of their homes. 
Moreover, cloud service providers stay on par with compliance and security regulations. You should note that these regulations differ from location to location. Your service provider will regularly update compliance and security protocols based on the industry requirements.
2. CPaaS
Communication-Platform-as-a-Service enables you to add real-time communication features to your applications. This eliminates the need for you to maintain a separate application for various mediums. 
For example, consider the example of a contact centre that runs on a traditional communication system. A customer contacts the agent who thinks providing a live demo is the best way to guide the customer. 
Using a traditional communication system, the agent will have to disconnect the audio call and reconnect with the customer over a video call. The customer may not be happy about this process as it involves waiting time.
However,  with CPaas your agent can easily switch from audio to video without disconnecting the ongoing call. Furthermore, CPaaS offers contextual inputs to your agents that help deliver seamless customer experiences. So, they can review a caller's transaction history while chatting with them.
These inputs help your agents provide customised and personalised customer experiences, thereby improving satisfaction.  
3. BPaaS
The BPaaS market was valued at USD 3.84 billion in the year 2019 and is estimated to grow to USD 17.90 billion by 2027. This indicates a CAGR of 22.9% for the forecast period. 
BPaaS or Business Process as a Service refers to business process outsourcing. This service is delivered over the cloud. It primarily focuses on providing organisations with the people, technology, and processes required to run efficiently on a cloud-based model.
Like other cloud-based services, BPaaS also empowers companies to pay-as-they-use and scale up and down capabilities.
Say, for instance, you own a contact centre and have opted for the BPaaS service model. Since the model facilitates easy scaling of capacity, you can simply expand your phone lines during peak times by notifying your provider to do so.
Also, as it is based on the pay-as-you-use model, you will need to pay only for the resources you may have used. This proves to be pocket-friendly when compared to a flat monthly fee. These capabilities of BPaaS allow you to accommodate fluctuating business needs and thereby, stay on par with industry trends. 
4. DaaS
Desktop-as-a-Service is a cloud offering that provides virtual desktops to end-users over the Internet. This service is also charged as per the pay-as-you-use model. The first advantage of DaaS centralised accessibility. 
Your cloud service provider hosts the infrastructure, network resources, and data in the cloud. Virtual desktops can then be connected through any of your devices. This cloud-based service encourages the Bring Your Own Device (BYOD) model. 
Considering a cloud telephony environment, your workforce can connect to this centralised system from anywhere and through any device. Moreover, as business-critical information is saved on the cloud, it is maintained securely by your cloud service provider. 
Thus, even if your employee loses their device, you needn't worry about the risks that come with locally stored data. Your cloud service provider takes complete charge of backup and disaster recovery. 
In the case of a conventional telephony system, it may be difficult to restore business-critical information after a crisis. However, when using DaaS, your cloud service provider maintains a data backup that supports business continuity even after a major disaster. 
Yet another advantage of DaaS for businesses is the technology's capability to scale up and down with shifting IT requirements. You may easily increase the number of users accessing data over the cloud if need be and then scale down when the requirement is met. 
To conclude
XaaS is a compendium of cloud-based solutions that can help you maximise the value of your business. Adopting XaaS enables you to automate business processes, improve customer engagement, and add features to the existing capabilities of your applications. 
Moreover, these solutions, being cloud-based, offer you the bonus of complete data security, zero maintenance, massive scalability, and minimal infrastructural costs.
Visit Acefone if you're looking for a reliable and trustworthy cloud service provider.

Acefone provides a broad range of cloud communication services to businesses of all sizes, which includes Hosted Phone Systems, Free Phone Numbers, and Cloud Contact Center Solutions. Being the UK's leading provider of VoIP service provider, we always strive to provide excellent customer service and high-quality custom solutions to our customers.
https://www.acefone.com/blog/wp-content/uploads/2021/08/XaaS-The-'Anything-and-Everything-As-a-Service'-Era-Is-Here-copy.jpg
1080
1920
Acefone Editor
https://www.acefone.com/blog/images_acefone/logo.png
Acefone Editor
2021-08-05 09:59:47
2023-02-27 11:10:51
XaaS: The 'Anything and Everything As a Service' Era Is Here