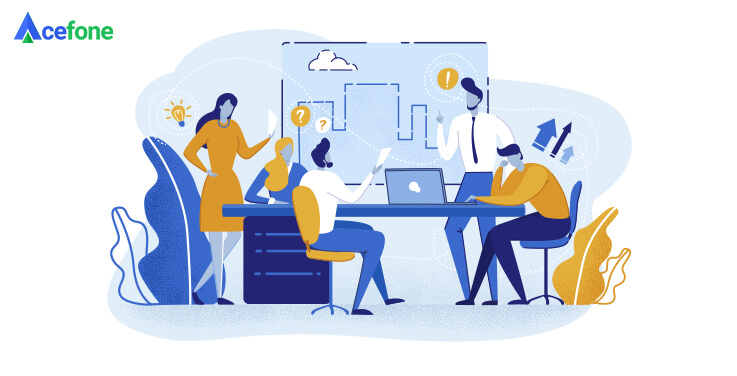 In 2005, Hurricane Katrina suddenly and strongly swept through American states, damaging everything in its course. Among the businesses affected was the law firm, Breazeale Sachse & Wilson LLP. They had faced considerable losses, including access to client and business data. The firm confirmed they had no data backup strategy, nor did they save the crucial data on a hard copy. 
The hurricane compelled the law firm to shut its critical servers. Having realized the consequences of having no backup plan for operational inefficiencies, they learned an important lesson: Always have an effective business continuity plan and remote communication strategies in place. 
Similarly, the recent global coronavirus outbreak has caused major inconvenience for huge corporates. Many business domains were either shut down or forced to operate at a lower efficiency. This setback was aggravated by the inability of businesses to quickly shift their services to the cloud for remote operations. 
Since it is impossible to predict the occurrence of crises of any kind, it is imperative for companies to strategically implement a business continuity plan to prevent business disruptions and financial losses. 
What is a Business Continuity Plan?
A business continuity plan contains a procedural set of actions created to maintain the workflow in an organisation. The plan complies and outlines the procedure that an organisation must follow to continue business operations in case of emergencies.
How to Create an Effective Business Continuity Plan?
As a business, your priority is to protect your profits and customer base even during a disaster. An effective business continuity plan would assess risks and devise potential recovery strategies. 
Follow these steps to improve your continuity plans significantly:
1. Identify the Potential Risks 
Business continuity planning begins with the assessment of all possible risks and threats. Enterprises and startups alike must conduct a financial risk analysis to ascertain the scale of disruption. Only then can you move on to mitigation.
You can't find and eliminate all possible threats, but you can certainly plan out the risks according to several factors including geographical location. 
2. Conduct a Business Impact Analysis (BIA)
BIA is simply an assessment of the potential impact of business risks. It includes collecting information on critical operations and supporting production applications.
You can use predictions, forecasts, mathematical data modeling, and analytics to identify the loopholes for modifying the recovery plan.
3. Choose a Business Continuity Team
A balanced and efficient team is essential to create an organised business continuity plan. Companies can consider two types of groups to begin with—a command and control team, and a task-oriented team.
The command team deals with disaster and recovery management, while the task-oriented team specialises in supply chain management, human resources, customer service, and IT management.
4. Develop a Recovery Strategy
Identify essential communication channels to convey important messages during emergencies. You also need to keep a note of relevant points for discussion to be able to hold effective and concise conversations. 
Businesses must select a medium for notifying employees during non-working hours. Prepare a list of useful resources needed for alternate manufacturing, warehousing, and office space, computer hardware, operating systems, files, telephones, etc. 
5. Conduct Disaster Decision Making
Determine teams according to the chain of events—before, during, and after the disaster. Companies must address the role and responsibilities of each team intimately. Define all tasks needed at each level like building evacuation, power backup issues, and communication to employees and authorities.
A list of information sources and storage locations also helps businesses locate data for disaster assessment, thereby facilitating the easy return to normal operations. 
6. Identify Pain Points or Dependencies
Identifying loopholes is as important as identifying opportunities. You need to pinpoint any time-sensitive stipulations and also monitor the downtime. Develop testing conditions and procedures to formulate a business continuity plan.
Identify all possible pain points or resource dependencies. For this purpose, you can use methods like checklist list, parallel tests, and recovery tests.
Wrapping up
Time and again, we've realized that everything around us is completely unpredictable. The recent outbreak of the coronavirus, and the damage it has caused, has reinforced this reality. So what can you do? Simple: When life gives you lemons, you make some lemonade.
Your business has to be ever-prepared and equipped with resources to deal with any uncertainty. A proper business continuity plan not only mitigates financial risks but also saves companies from bearing catastrophic losses. At the same time, it ensures uninterrupted operations and a flawlessly uncompromised customer service experience. 
For any further information on cloud-based communication solutions, reach out to our team at [email protected] and get equipped for any crises.
Kritagya Pandey is a creative and technical content writer, editor, and strategist. She has been writing on customer experience, customer service, artificial intelligence, cloud communication, and more.
She invests her time researching the current business, market trends, and studying about social media strategies.
https://www.acefone.com/blog/wp-content/uploads/2020/08/business-continuity-plan.jpg
376
737
Kritagya Pandey
https://www.acefone.com/blog/images_acefone/logo.png
Kritagya Pandey
2020-08-28 10:06:38
2023-01-23 05:32:53
How To Create An Effective Business Continuity Plan?