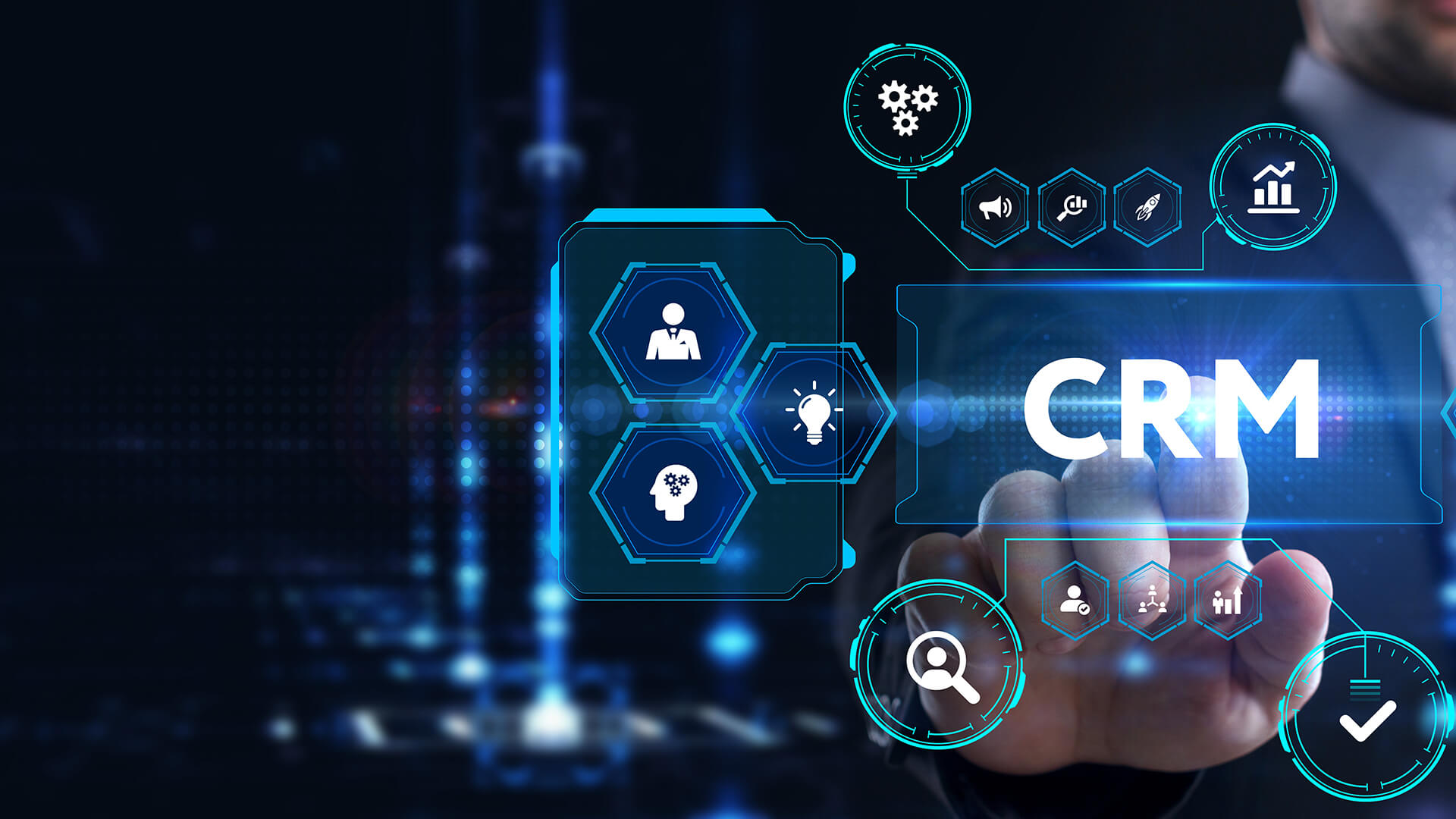 Businesses have managed the relationship with their customers for a time immemorial. For a long time, these relationships had largely been driven through direct contact with customers.
Today, a plethora of software modules are available to automate customer relationship management processes in an efficient manner while driving the costs down. 
These are called Customer Relationship Management (CRM) tools and are commonly referred to as CRM.
The purpose of these tools is pretty straightforward—to strengthen customer relationships. A Customer Relationship Management (CRM) system can help you achieve the same without costing you a bomb. 
Wondering how?
A CRM system offers a variety of small modules for sales, customer support and marketing to work together better. These modules consolidate relevant information into a single platform which companies then use to build better relationships.
Additionally, a CRM enables sales forecasting, rationalises operations, and generates better leads among others benefits.  
What is a CRM Integration
Customer expectations are evolving, and so are customer relationship strategies. To keep pace, a CRM evolves accordingly in terms of its use and processes. 
However, what remains constant is—the need to have cohesive and valid data across all applications in business. And the data needs to flow across them seamlessly. 
Since the customer remains at the centre of all that a business does, the CRM must connect to the contact centre and other applications effectively and efficiently. It needs to talk to and exchange information with other software, including legacy software platforms.
In fact, integrating with other platforms, like inventory management and resource planning, allows CRMs to seamlessly gather relevant data and provide in-depth insights. In simpler terms, you no longer need to toggle between different applications to complete your tasks. 
For example, integrating your CRM inventory management can help you get real-time inventory updates. Your sales team can thus get live insights to cross-sell and up-sell more efficiently.
Essentially, CRM integration enables better decision-making based on accurate and valid data points. It also helps businesses manage customer engagement throughout the lifecycle—from lead to sale to support to next sale and beyond. 
And for customers, an integrated CRM delivers a superior experience. Since it becomes a unified nucleus of customer-related information, it facilitates contextual and informed conversations.
Here are some key benefits of integrating a CRM system with your contact centre software and other applications. 
The list is not exhaustive, and one can find many more in the real world.
Benefits of a CRM Integration

 
Each CRM integration has its list of benefits. They are valuable and certainly translate into better business and better bottom lines. 
Seamless availability of data means agents need not put calls on hold to seek information during customer engagement. This not only makes the agent more productive but also makes the agent handover smoother, resulting in a superior customer experience.
Context-based engagements
Availability of relevant data on one screen means agents are able to provide quicker resolutions, elevating the first call resolution in a contact centre. A better FCR also leads to enhanced customer satisfaction since they don't have to wait too long or call back too many times for issues to be resolved.
Smarter outreach to customers
Based on data captured through a CRM integration, outbound preferential calls can be made to customers who are more likely to make a purchase or are aggravated.
Not only does this translate into better lead conversion, but also appropriate follow through with irritated clients improves a firm's client retention. 
A wide variety of reports pertaining to sales forecasts, operations etc., all drawn from cohesive and validated data, can be made available almost in real-time.
This enables businesses to make better decisions in resource planning and redeployments. Efficient tracking of relevant business parameters with accurate data becomes a parallel yet valuable benefit. 
Every business has a variety of tasks that are repetitive in nature, both internal and customer-facing. A good CRM integration automates them, thereby reducing operational costs.
The integration means that data moves between applications seamlessly without being handled by people. This reduces human errors and keeps data updated; it also means only authorised personnel access the data. 
Opportunities for CRM integrations that add value
From experience and further research, one can find a plethora of integration frameworks with many APIs or native integration opportunities. 
The key lies in identifying integrations that are important for your business. 
Let us review the canvas of important integrations. 
Once integrated, chatbots can be sharpened and enabled to pass on leads from website visitors into the CRM. Thus, they can be a good source for increased revenues.
This integration gives marketing teams direct access to customer data around their profiling and their responses. They can tweak their target-based email marketing based on such live information from CRM.
The sales teams can also improve their customer engagement through the insights from customer email responses.
The phone remains the primary mode of communication in the customer service industry. If call recordings and validated customer contact information is a priority, this is the integration to go for.
This integration aids employee productivity by giving them a unified view of all their activities. 
Businesses that have invested in customer support helpdesks have an opportunity to pre-fill broader customer information, including all purchases, their history, etc. This is certainly an essential integration for both customer experience and newer business opportunities.
Data such as visitors' demographics, preferences, and behaviour is invaluable for fine-tuned social media engagement when it is captured directly into a CRM. This integration enables a lot more. 
A CRM in itself automates and standardises a lot of workflows. An integration with common applications broadens the standardised workflow.
Business finance and accounting
An integration between a CRM system and accounting systems enables smooth use of data without the need to log in to disparate systems, thereby improving data integrity and efficiency.
Enterprise resource planning
Less is more. The adage fits in here perfectly. Both ERP and CRM systems amass volumes of data with many overlaps. Integrating them is a natural fit to reduce duplications and increase efficiencies.
Business analytics and intelligence
While a CRM has its own set of tools for analytics, most businesses have their own superior analytics and intelligence tools that help them plan inventory to revenue stream forecasts. Integrating such tools with a CRM significantly improves the quality of analytics.
Cloud services integration
A whole lot of applications in use in most organisations are now cloud-based. It is only natural to integrate your CRM into other cloud services. 
In addition, and at the very core, all telephony systems need to be integrated into a CRM system. 
Integrations are available from your telephony service provider for a variety of CRM software. 
Here's a sample list of CRMs for which integrations are readily available and in wide use:
Wrapping it up
A CRM integration offers a solid backbone to the operational workflow by providing cohesive data across various business applications. At the same time, it enables a superior customer experience.
We see examples and benefits all around us every day. 
For example, when we get notifications from our bank for every transaction, the CRM integration at the back-end enables these notifications in almost real-time. 
Or, when we buy something online, we get regular updates on order processing and delivery. Again, it is an integration that is working in an automated manner to improve our shopping experience. 
In a nutshell, integrating a CRM system with applications—both customer-facing and internal to companies becomes pivotal to driving operational efficiencies. 
The benefits are tangible in the form of improved bottom lines and perceptible in the form of improved customer loyalty and brand equity.

Olivia is an outgoing person who enjoys writing, is an SEO enthusiast, and often interacts with others in intellectual conversations. She enjoys listening to music in her free time. Connect with her on Linkedin
https://www.acefone.com/blog/wp-content/uploads/2022/01/What-is-CRM-Integration-and-How-Does-It-Help-in-Strengthening-Customer-Relationships.jpg
1080
1920
Olivia Trott
https://www.acefone.com/blog/images_acefone/logo.png
Olivia Trott
2022-01-18 11:49:22
2023-02-17 11:31:32
What is CRM Integration and How Does It Help in Strengthening Customer Relationships?