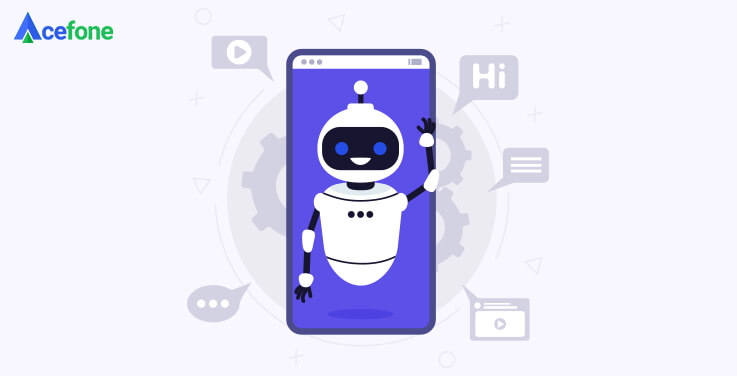 Contact centres are essential for businesses because they bridge the gap between organisations and customers. And they have evolved tremendously—from stand-alone operational kiosks to multi-functional platforms through which customers can reach out to you. 
However, the belief that contact centres are best accessible through phone lines is still prevalent. 
It's notable though, that contact centres have emerged successfully from tough competition. Now, you can access support through several channels, including social media, email, and chat across various business dimensions.
With this kind of phenomenal growth already, how much more is the contact centre expected to grow in the next five years? Read on to know more.
The power of social media is irreplaceable. The amount of exposure this channel provides extends beyond imagination. When your contact centre uses social media handles, customers can easily locate you. 
They don't need to remember various email IDs or telephone numbers. Customers can simply reach out to your agents through their own social media accounts. What's more? They no longer have to wait in call queues or for email replies. 
Social media contact centres are readily available across platforms. Potential clients can easily contact the business by posting their queries on the forum. Another huge advantage of open forums offer is that others belonging to this community can also access your replies––thereby clearing common doubts at once. 
Conversely, if there is a delayed response from your end, another customer who may have experienced similar issues may share their advice. This boosts your brand's positive reputation, engagement, and client loyalty this way. 
Moreover, these social media contact centres provide an opportunity for your agents to join relevant discussions and integrate them with your centre. Therefore, you can deliver an omnichannel customer engagement process.
There will, of course, be negative reviews as well. Your agents need to be prepared to handle such situations—under the public eye. 
2. Improved self-service options
Customers long to have complete control over their experience with a brand. Conversations should aim to address customer needs rather than simply offering what you have. 
This process will require a deep understanding of customer needs. The first step is to understand and value the buyers' time and eliminate the need for them to wait endlessly in call queues. IVR systems empower callers to resolve their issues without human intervention. 
Traditionally, this involved a frustrating process of endlessly punching on the keypad. However, these services have now transformed for the better with the introduction of the following techniques:
3. IVR combined with advanced speech recognition
This option eliminates the need for callers to select numbers or menus. Advanced speech recognition helps customers reach the solution simply by analysing their natural or regional language. The tool understands the customer's query and then routes the call to the appropriate department, facilitating quicker resolution. 
This next-gen IVR system with advanced speech recognition quickens and simplifies the process by eliminating agent intervention entirely. For example, if a caller needs more information about a product, they can simply talk to the system—have a hold on the interaction, and ask only for the information they need. 
The system can interpret this accurately and direct the caller to website content, blogs, and additional information from the repository. This saves time and effort for both, the customer and the agent, and increases productivity and satisfaction.
4. NLP-based knowledge management
NLP stands for natural language processing. When you base your knowledge management on this process, it takes your IVR a step further.
Conventionally, IVR systems are restricted to mainstream languages. But this knowledge management technique enables clients to present their queries in their dialect across multiple channels—without limitations. So, they can go through the path they're most comfortable with. 
Integrating your contact centre with neuro-linguistic programming will make your customer support quicker, simpler, and more accurate. 
5. Focus on personalisation
Personalisation makes clients feel valued and engaged in any interaction. The recent adoption of Artificial Intelligence (AI) has made it possible to offer much-needed customisation and deliver enhanced support.
This trend will see a drastic spike in acceptance and also improve how it offers high-end personalisation. For example, AI chatbots have become the new norm. Incorporating these chatbots enables your brand to deliver contextual experiences.
In machine learning, the more technology interacts with customers, the more their competency improves. Essentially, these chatbots function on keywords. 
When a customer presents their query in natural language, the chatbot searches for the concerned keyword in its knowledge repository and offers the best-suited resolution. If it is unable to find a suitable keyword, it automatically transfers the chat to a live agent. 
This interaction is not limited to simply fetching the name of the customer but extends to providing recommendations based on their chat history, purchase behaviour, and browsing habits. When you can offer your customers something more than what they need, it makes you more valuable in their lives. This is where a chatbot turns out to be advantageous.
6. Benefitting from the capabilities of UCaaS
Unified Communication as a Service (UCaaS) helps improve the collaboration of internal workflows in an organisation. This not only helps your contact centre, but also enhances inter-department coordination.
This report suggests that UCaaS was valued at USD 5492.02 million in 2019 and is expected to reach the value of USD 21572.39 million by 2025. This indicates a CAGR of 25.67% from 2020 to 2025.
Why is UCaaS so important?
Consider this: a customer calls your sales department for a technical issue. Your salesperson requests them to reach out to the contact centre and provides the number. The already frustrated customer refuses to disconnect the call. 
With UCaaS, your salesperson can simply direct the call to your contact centre without asking the customer to call yet another number. This kind of inter-knit ecosystem helps in improved collaboration.
Furthermore, organisations strive to break down silos and work across departments. Integration with a CRM plays an important role in the smooth functioning of a contact centre. With UCaaS, your agents will be able to see pop-ups about incoming calls with details like the caller's profile and interaction history. This equips your agents to deal with customers in an informed manner. 
Again, unified communication across your organisation will enable you to function as a complete unit, breakthrough barriers, and focus more on delivering the best of customer experiences.     
Wrapping up
Customer expectations and demands keep changing with time. Organisations that stay at par with these shifting trends will earn a competitive edge in the industry. Contact centres are no exception to this. 
You will have to update the capabilities of your contact centres with time and strive to emerge successfully. Hopefully, the aforementioned points will highlight a few trends and growing areas contact centres will focus on by the year 2025.
For any further queries on how to make your contact centre cloud-empowered, don't hesitate to contact our team at 0800-084-3663. 

Acefone provides a broad range of cloud communication services to businesses of all sizes, which includes Hosted Phone Systems, Free Phone Numbers, and Cloud Contact Center Solutions. Being the UK's leading provider of VoIP service provider, we always strive to provide excellent customer service and high-quality custom solutions to our customers.
https://www.acefone.com/blog/wp-content/uploads/2021/01/contact-centre-after-five-years.jpg
376
737
Acefone Editor
https://www.acefone.com/blog/images_acefone/logo.png
Acefone Editor
2021-01-29 10:19:11
2023-03-23 11:24:19
How Will The Contact Centre Work After Five Years?