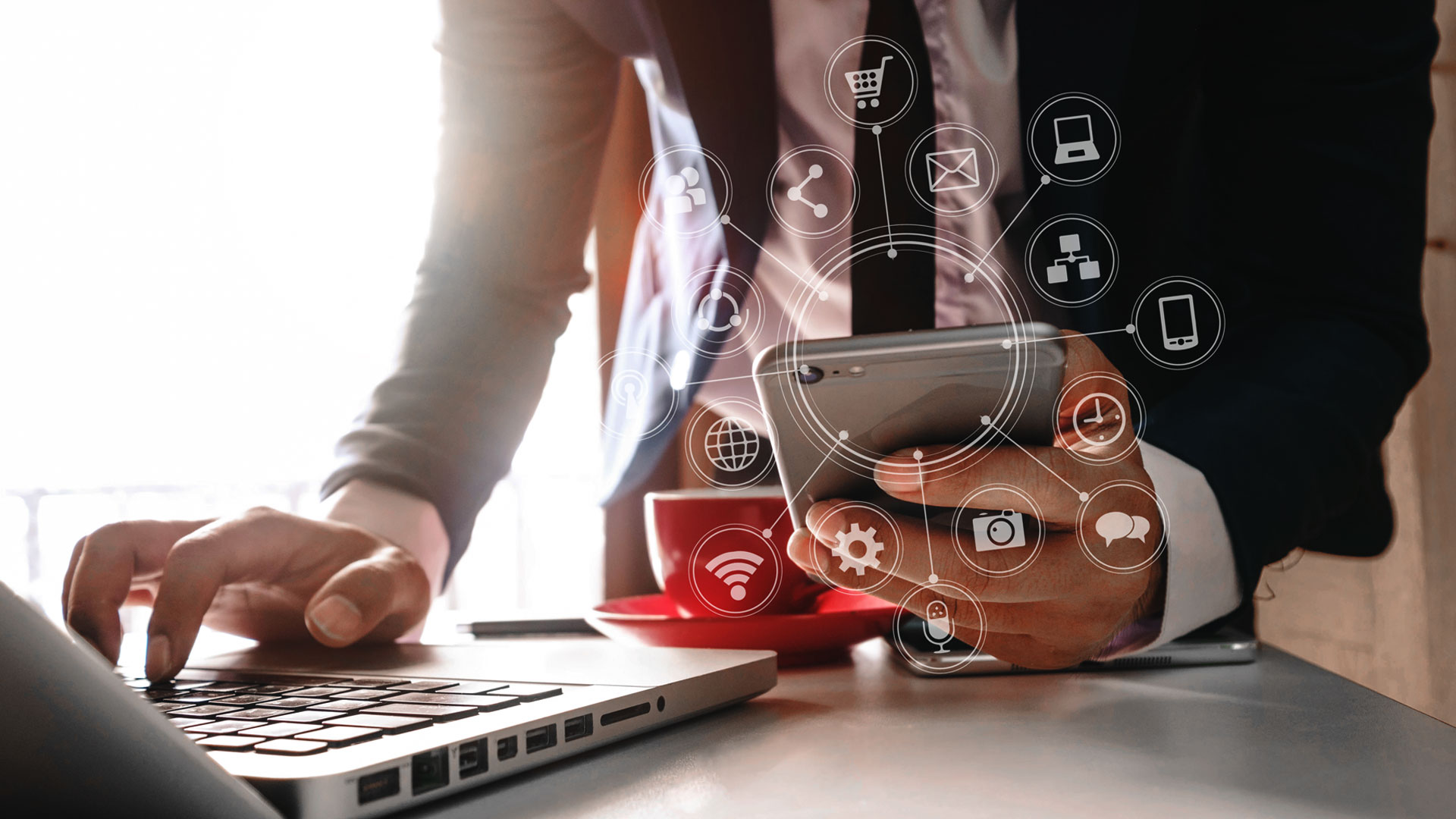 The communication landscape has changed a lot in the past decade. Internal communication is no longer limited to voice calls and emails, and contact centre solutions don't have to be rigid on-premise deployment models. We are moving into an era where communication tools are more flexible and connected than ever.
Modern customers demand a personalized experience from their banks. Keeping this in mind, financial institutes like banks, mortgage companies, etc., have adopted an omnichannel approach to communication.
This is where the integration of UCaas and CCaaS can take things up a notch.
A glance at the two technologies
The UCaaS (Unified Communications as a Service) tool improves internal communication and strengthens the back-end productivity of any organization. A unified environment provides everyone access to messaging, video conferencing, voice calls, emails, and much more.
On the other hand, CCaaS (Contact Centre as a Solution) focuses on customer engagement. Conversations with customers are getting more complex with time; a cloud contact centre helps businesses navigate through their intricate demands and needs.
The banking industry is heavily reliant on customer engagement. Thus, it is always looking for ways to enhance customer experience while reducing service costs. Unified communication has come forward as a cost-effective solution. It enhances internal collaboration in banks, ultimately allowing them to effectively track customer journeys via different channels.
Meanwhile, contact centres improve customer engagement—by keeping track of the customer's needs and making sure they don't have to repeat their query again and again. This enhances the overall experience and improves banks' performance by allowing seamless collaboration between various departments.
This is why banks that are aiming for better internal communication and customer engagement combine UCaaS and CCaaS technologies. Let's look at how the two solutions help.
1. Marketing driven approach
The best type of marketing is through word of mouth. A satisfied customer will likely tell their friends and family about your services. They may do it verbally or through social media platforms like Facebook, Instagram, and Linkedin. Potential customers looking to switch their banks will gain trust in your company and won't hesitate in investing their money.
By integrating contact centres with a unified communication environment, banks are able to improve their marketing strategy and drive customer satisfaction. The data obtained from UCaaS solutions help with customer behaviour analysis, based on metrics like age, gender, location, income, and more.
Using this analysis, banks can design strategies that aim for greater market penetration. They can deploy tools like outbound IVR, video conferencing, and automate SMSes to reach out to customers and educate them about different products, services, and offers, etc.
Subsequently, banks can also clarify doubts and resolve queries with tools such as a smart IVR integrated with their toll free or vanity numbers, SMS broadcasts that gather feedback, and self-service FAQs among others.
Maintaining consistent and transparent communication can help build trust between financial advisors and new clients. Employees can easily sell schemes and policies with all parties, irrespective of their location, meeting through a unified platform.
Nowadays, banking customers use mobile devices when seeking support. Unified applications can be embedded into mobile phones to enable quicker and easier conversations. From something as essential as opening a savings account to understanding which bonds and stocks your client should invest in, customers can quickly seek assistance via their mobile phones.
2. Promotion
The integration of UCaaS and CCaaS result in more effective and economical promotional strategies for banking institutions.
Customers may seek information regarding different services—net banking, credit cards, loan eligibility, life insurance, etc. Banks should primarily focus on satisfying the customer by providing them with the relevant assistance.
They can do so with the help of toll free numbers. These numbers are free to call and thus, customers don't hesitate to reach out to banks for query resolution. They also lend a professional image even to an institution that may have only started yesterday.
Banks can deploy smart call routing strategies to enhance caller satisfaction and can even add the self-service option to ensure first call resolution for simple queries.
Another brilliant promotion strategy is to reward your loyal customers and offer customer-friendly schemes and policies. For example, offer special credit cards to college students, small business owners, or mature bankers. Low-interest rate credit cards that offer unique rewards and cashback will appeal to consumers.
Information regarding these can be disseminated by voice or message broadcasting tools. Both help you reach a large audience at once and deliver important information in a quick and efficient manner. What's more––all this happens without any human intervention.
3. New customers
UCaaS and CCaaS technologies can provide customers with an omnichannel and personalized experience. Banks use customer behaviour and critical insights based on their current income, spending patterns, saving and investing habits, frequency of banking interactions to understand their audience better. Based on this data, they can efficiently expand their reach.
Outbound IVR and outbound messages allow banks to engage with customers and broadcast relevant information among leads. Provided alongside toll free numbers, they allow banks to promote different products like home loans, personal loans, and other services.
Similarly, automated dialers boost sales leads as agents can gather information about a contact before making a call, resulting in a more personalized conversation—improving the chances of lead conversion.
To further amplify these efforts, banks can practise social media listening which allows them to track brand mentions on social media platforms. This helps them gain valuable insight and act on emerging opportunities.
This, coupled with a CRM (Customer Relationship Management) system will help them effectively build and maintain customer journeys and convert leads into deals.
However, one must not forget––human interaction is the key. All these promotion techniques will help banks get new customers. These customers will want their complicated and private financial inquiries addressed.
Agents should resolve customer queries quickly and make them understand complex terms. Smart routing strategies like round-robin, order by and more can route callers to the right destination quickly, while sentiment and keyword analysis help agents steer the conversation in the desired direction.
4. Engagement
Customer engagement improves drastically with inbound and outbound call automation, system integrations, and analytics which help agents smartly track the customer's journey.
Data analytics tools predict customer behaviour to help banks better understand customer feedback. Identifying key goals and metrics like the number of account types (savings, checking), analyzing user actions, session time, etc., result in improved customer engagement and retention.
Banks can further enhance the caller experience by using features like customized music and message on hold. While the former entertains them during the wait time, the latter delivers updates and announcements.
Banks can also opt for the sticky agent feature which connects customers with the same agent within a specified time threshold. Connecting with the same agent every time saves them from explaining their query again.
Automated SMSes for transactions, online payment, appointment reminders, etc. help banks in improving their communications and engagement strategy.
Implementing flexible systems not only improves work mobility but helps achieve consistent, multisite connectivity. Additionally, it can enable better customer support calls via dedicated agents—saving customers time and improving efficiency.
Also, sending out surveys and interviewing your customers is a quick and efficient way to improve engagement. Tools like a toll free number or a missed call number, integrated with an IVR, and SMS broadcasts help gather customer feedback. This feedback can then be attached to their profiles on a CRM system and used to enhance services and eliminate shortcomings.
Conclusion
Combining UCCaaS and CCaaS technology helps banks get a deeper and better understanding of their customer's journey without the need for too much investment or effort. Agents get more meaningful done in equal or lesser time and customers get a better experience each time they call.
Thus, integrating these two technologies is a win-win for banking institutions. Get in touch with us at 0800-084-3663 or send an email to [email protected] anytime to get started with cloud solutions.

Saurabh is a content writer at Acefone. He is a fan of standup comedy, football, and Hindu mythology. He is fond of travelling to unexplored places, meeting new people, and having newer experiences that enrich his soul. Connect with him on Linkedin
https://www.acefone.com/blog/wp-content/uploads/2021/07/How-to-Grow-a-Bank-Through-UCaaS-and-CCaaS-Integration.jpg
1080
1920
Saurabh Sharma
https://www.acefone.com/blog/images_acefone/logo.png
Saurabh Sharma
2021-07-05 11:15:43
2023-03-21 08:04:28
How to Grow a Bank Through UCaaS and CCaaS Integration